Next up in the spotlight series...
arctic penguins
! I admit to having a weakness for shaped balloons and waving penguins: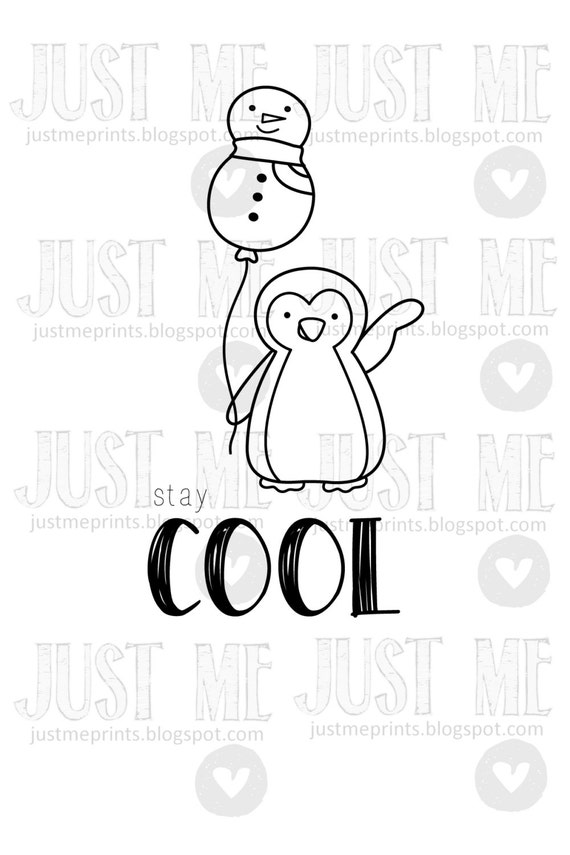 They are even cuter when multiplied:
The fun part about using digital stamps is how they can be manipulated. I layered 3 snowman balloons together, and created a little penguin family. The baby penguin was mirror-imaged so that the scene would look more natural. The sentiment is from another digital stamp in the shop -
click
!
Even without his family, he looks pretty cool. I printed, colored and cut out the penguin and his balloon and created a snowy scene for them. I did some ink blending on a piece of white cardstock and then used a snowfall stencil and some white embossing paste to get the snowy texture.
I hope you like them! Thanks for stopping by!
♥.