Happy Monday! A few more days of digi stamp spotlights, mkay? Today, let's look at the current fave:
tag it, deer
.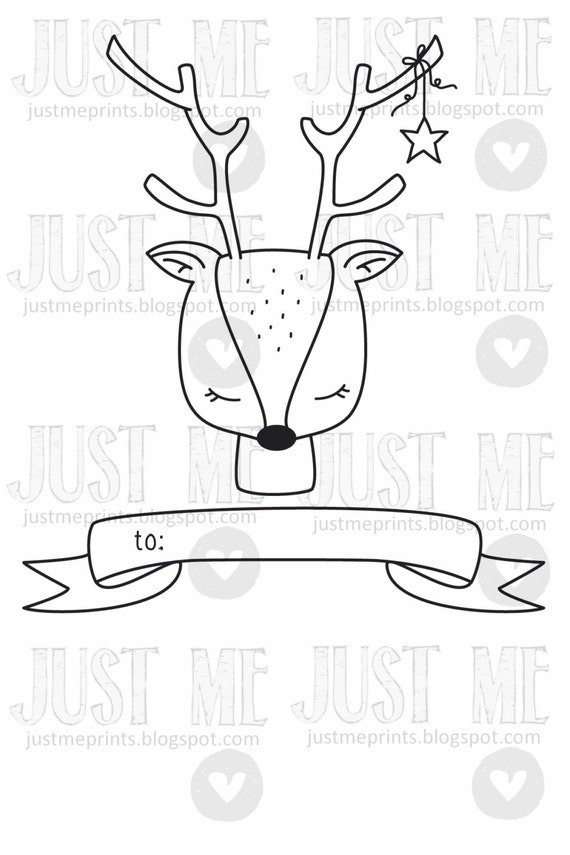 The image is so sweet, and perfect for creating holiday tags. I wrapped my first Christmas present of the season, for my little nephew.
I can't tell you how much I love how the tag and the buffalo check wrapping paper look together. The tag was not hard to create! I printed the deer onto kraft paper (4 to a sheet so that I could cut it out with an oval steel die,) and then filled a sheet with the banner images. I typed in names of family and friends and printed them onto red paper. The banners I cut out by hand while watching Quantico (is anyone else hooked? dayum, everybody is keeping secrets!)
Once everything was printed and cut out, I added a bit of shading to the deer, and some light accents with a white gel pen.
I also decided to nix the banner image and just use the deer on a card:
Here, I paired her with the wreath image (that I also illustrated!) from Mama Elephant's
Charmed
set. She looks just as sweet in full color as she did printed on kraft paper.
I'm thrilled that so many of you love her!
♥.